In India 2wd tractors are very popular with 90% of market share. It is because percentage of marginal and small farmers in India stands at 85%. On the other hand, 4wd tractors are powerful but the market share is very low because they require large farmlands to operate.
Table of Contents
Introduction
2wd vs 4wd tractor debate is an unsettled one. You may often be confused about which one to choose and which is the best for your farms. Both 2wd and 4wd tractors come with their own advantages and disadvantages. But the ultimate choice will depend upon your budget and your landholding. To help you, we will try to cover all the aspects of the 2wd vs 4wd tractor debate in this blog.
What is a 2WD Tractor?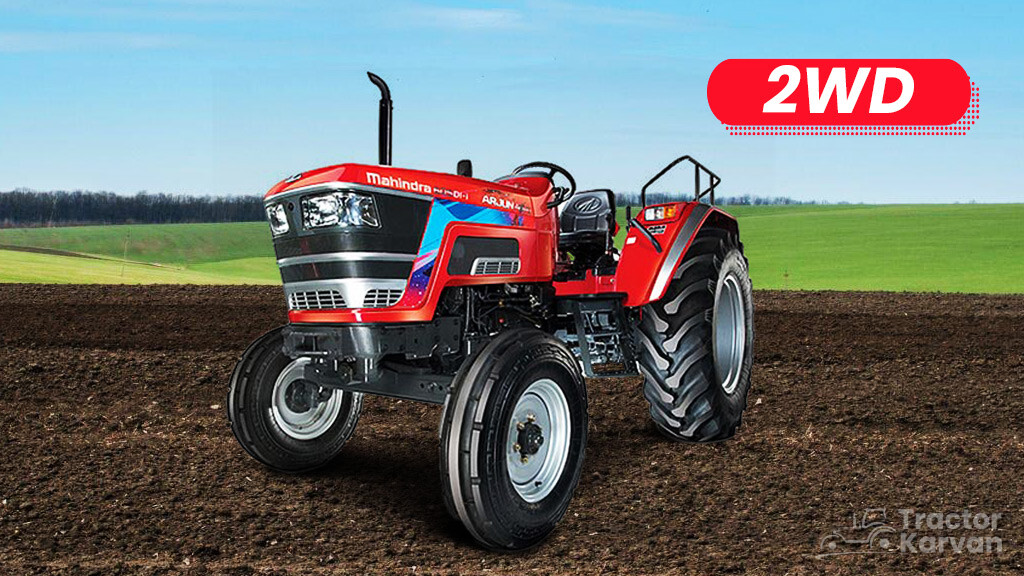 A 2WD tractor comes with a single axle designed to lift a wide range of tractor implements, including seeders, cultivators, rotavators, and more. 2WD tractors are mostly used in dry farming conditions, ensuring limited muddy, sloppy, and wet conditions. The weight is mostly on the rear axle in these tractors for maximum traction.
2-wheel-drive tractors are widely preferred for planting seeds, spraying pesticides and fertilisers, topping pastures, and more.
These tractors are best suited in those conditions where the pulling power has a minimum requirement, and the tractor's operation ability is highly required.
What are the Advantages of 2WD Tractors?
The 2WD tractors have several advantages; however, they are not so effective in wet and sloppy conditions. Some benefits of using 2WD tractors are:
Small Turning Radius: They have a simple design, which helps with the easy turning of the tractor in small spaces.
Cost-Effective: The 2WD tractor price in India is reasonable so that small-budget farmers can easily buy it.
Ideal for Primary Farm Operations: They are widely used for important farming operations, such as planting, sowing, and many others. They are ideal for farmers with fewer farm loads.
Easy Operations: Farmers can handle the 2WD tractor easily, ensuring better manoeuvrability. These tractors are easy to navigate on the farms.
Which are the Popular 2WD Tractor Models in India?
Some popular 2WD tractors in India are:
What is a 4WD tractor?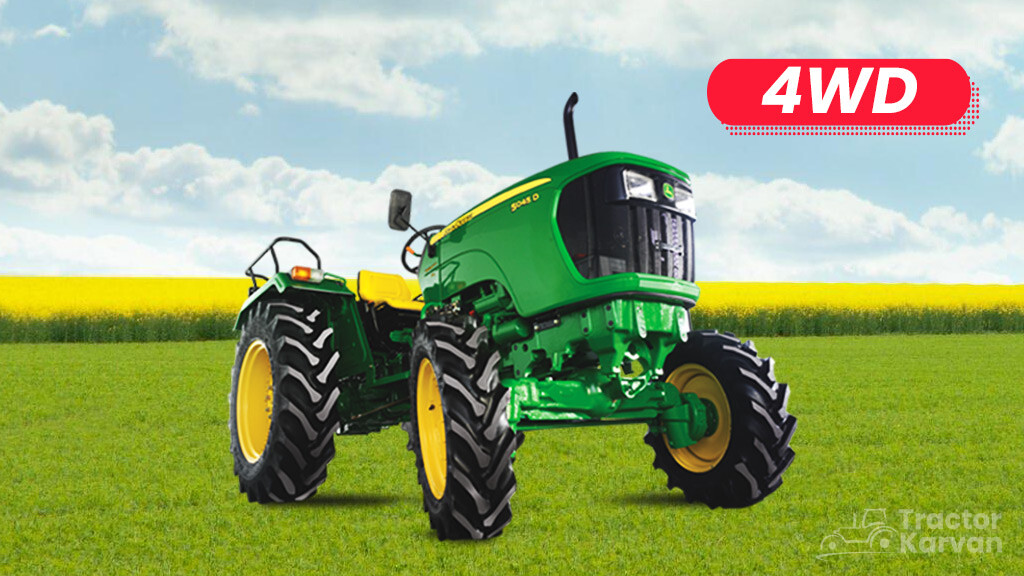 4WD tractors are versatile and robust tractors whose dynamic tyre movement can pull heavy tractor implements easily. The effective maintenance cost is low because of the robust tyres that do not get damaged easily. These tractors provide a smooth ride on difficult and rough terrains.
The engine power in 4WD tractors is applied to all four wheels, providing increased traction. They are widely used to perform challenging operations, such as loading, tilling, slashing, crop protection, etc.
4WD tractors deliver more output than basic agricultural activities if the right tractor is used with the right implements and accessories.
What are the Advantages of a 4WD tractor?
Some major benefits of using a 4WD tractor are:
Better Traction: These tractors have more pulling power as the power is transmitted to the four wheels. The front wheels of the tractor aid the rear wheels to pull heavy loads and ensure better overall traction.
Versatility: 4-wheel-drive tractors can deliver more than basic farming operations like loading, crop protection, and many more. It minimises the need to buy additional tools to perform those operations.
Ideal for Rough Terrains: The 4WD tractors are specially designed to work in rough farmlands. That is why they are widely used in muddy, wet, and harsh conditions.
High Productivity: They can easily operate heavy implements, such as loaders, cultivators, and more, thereby improving overall productivity while maintaining quality.
Which are the Popular 4WD Tractor Models in India?
Some popular 4WD tractor models in India are:
Top 5 Difference Between 2WD and 4WD Tractors
The difference between 2WD and 4WD tractors is listed in the table below:
| | | |
| --- | --- | --- |
| Criteria | 2WD Tractors | 4WD Tractors |
| Pricing | These tractors have less price and are cost-effective. The maintenance cost is relatively less. | They command high prices due to their ability to generate more power and traction. But they are considered a safe investment in the long run. |
| Axle | The front axle is adjustable and has high ground clearance. | The front axle is not adjustable as a result have low ground clearance. |
| Stability | These tractors are comparatively less stable as the chances of front lifting are high while doing heavy-duty farm tasks. | These tractors are relatively more balanced as it has greater weight in the front due to the presence of an axle. |
| Traction | The traction is comparatively less as the power is transmitted only to the rear two wheels. | Uses all four wheels to pull the tractor ahead, thus giving a better grip on the ground. |
| Applicability | The 2WD tractors have less applicability as they are made for primary farming activities only. | These tractors are versatile and have multiple applications. They can be used for haulage, puddling, and primary farm activities. |
Conclusion
From the above discussion, we can conclude that 4WD tractors are more versatile, reliable, and long-lasting than 2WD. A 4WD tractor can do a wider range of agricultural operations than a 2WD tractor. However, the small landholdings of 85% of Indian farmers and the high price of 4WD tractors forces the farmers to think twice before making the final decision.
So, it was all about the 2WD tractors and 4WD tractors. To learn more about various 2WD and 4WD tractor models, stay tuned with Tractorkarvan.