India is the third largest producer of fish in the world. In 2021-22, the fish production in India stood at 16.24 million tonnes. To further enhance the production of fish in the country, the government of India has been running schemes like Pradhan Mantri Matsya Sampada Yojana (PMMSY) and Blue Revolution Scheme, among others.
Table of Contents
Introduction
Fish farming is also known as Pisciculture. It is an important component of Aquaculture sector in India. Pisciculture in India has a crucial role in enhancing food security, employment generation and export earnings. The demand for fish and seafood has been on the rise. Thus, the Indian government has implemented various schemes and initiatives to promote and support this vital sector.
Difference between Pisciculture and Aquaculture
Pisciculture or fish farming is an important component of Aquaculture, and it is different from its parent category. Let us see the differences in the below given table:
| | |
| --- | --- |
| Aquaculture | Pisciculture |
| It is the practice of rearing and breeding aquatic animals, including fish, and aquatic plants. | It is the practice of rearing and breeding fish only. |
| It is practiced in a controlled environment. | It is practiced in a large pond or tank. |
| It can be practiced in fresh water as well as salt water. | It generally involves fishing in tanks or even the paddy fields can be used. |
| It helps in preservation of endangered fish species. | It helps prevent overfishing in fishing sector. Catfish, Salmon, and Carp are some fishes cultured under it. |
Fish Farming in India in 2023
Globally, India is the 2nd largest aquaculture producer and 3rd largest fish producer. Over time, there has been a significant shift towards inland fisheries in India, moving from marine-dominated fisheries. Around 1980s, the contribution of inland fisheries towards fish production was 36%. In the recent years, it has reached 70%.
During 2021-22, the fish production peaked at 16.25 million metric tonnes. Also, marine exports reached around INR 57,586 crores. Andhra Pradesh and West Bengal are the leading producers of fish in the country. They together account for almost 60% of total fish production in the country. Gujarat is the leading producer of marine fish in the country.
Schemes to Increase Fish Production in India 2023
The government of India has been running various schemes to boost overall fish production and productivity in the country. It also seeks to generate employment generation and ensure food security through these schemes. Some of the top schemes run by the government are:
Pradhan Mantri Matsya Sampada Yojana (PMMSY)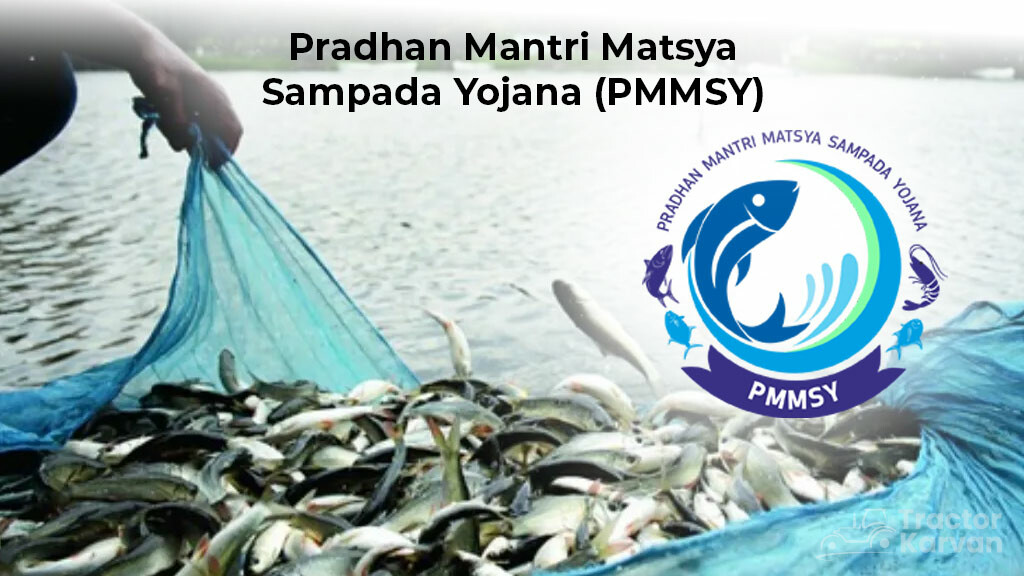 Launched in 2020, PMMSY is a flagship scheme of the Government of India that focuses on the sustainable development of the fisheries sector.
It involves an estimated investment of INR 20,050 crores. This scheme aims to double fish exports and grow fish production to 22 MMT by 2024-25.
PMMSY emphasises infrastructure development, modernisation and adopting advanced technologies.
It also includes provisions for creating a market-oriented approach, enhancing value addition, and promoting entrepreneurship in the fisheries sector.
Fisheries and Aquaculture Infrastructure Development Fund (FIDF)
Launched in 2018, FIDF plays a crucial role in addressing the infrastructure and modernisation needs of the inland and marine fisheries sectors.
It aims to grow fish production at 8-9% to reach the goal of 15 MMT by 2020.
This fund increases employment opportunities for fishermen and entrepreneurs across fishing and related activities.
The loans will be lent over 2018-23. The maximum period for repayment is 12 years.
This scheme offers concessional finance to cooperatives, entrepreneurs, individuals, State entities and State Governments/UTs, etc.
Blue Revolution Scheme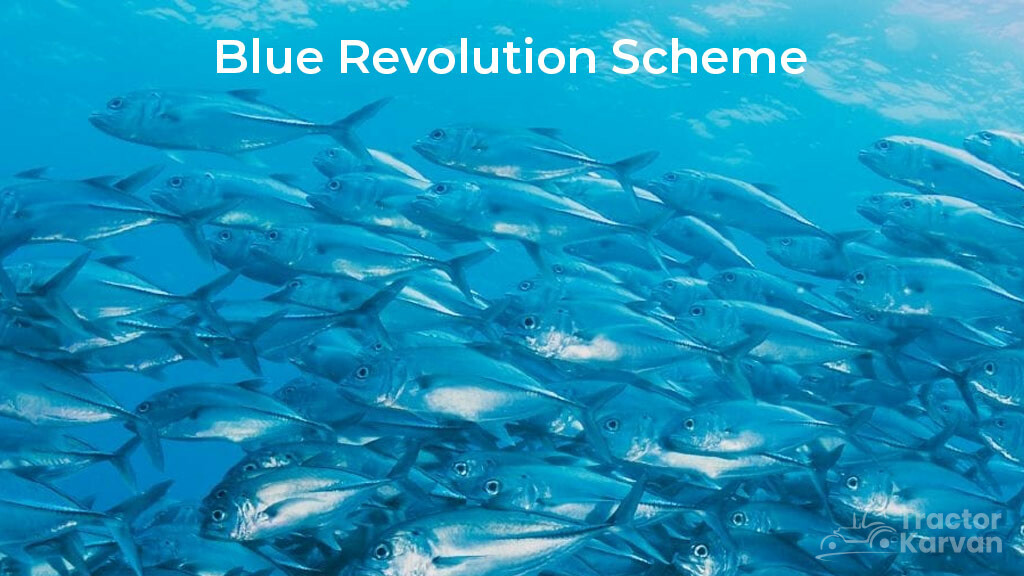 Blue Revolution Scheme aims to promote overall development and sustainable growth of the aquaculture sector in India. Its key objectives include:
Enhancing fishermen's income by doubling it through improved productivity and by upgrading the post-harvest marketing infrastructure.
To develop the country's food and nutritional security.
Ensuring active participation of fish farmers and fishers to enhance their income.
Harnessing India's entire fishery potential, involving both inland and marine sectors, with the aim of tripling production by 2020.
Modernising the fisheries sector by incorporating cutting-edge technologies and innovative processes.
Fisheries Kisan Credit Card Scheme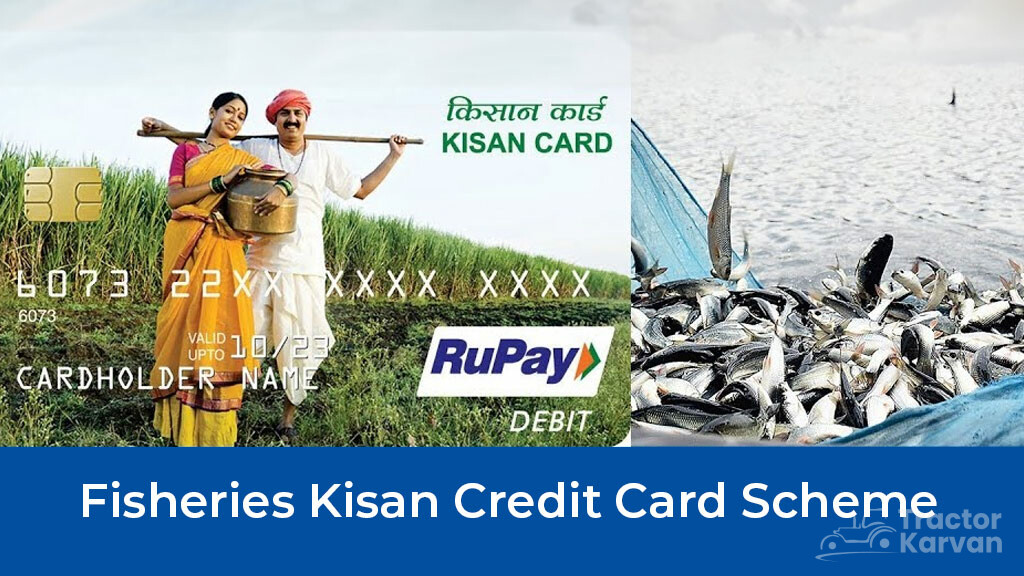 The popular Kisan Credit Card Scheme was extended to the fishing and animal husbandry sector by the government in the year 2018-19.
The aim is to help fishermen meet their requirements of working capital.
The existing KCC holders will get the credit limit up to INR 3 lakhs, including fisheries activities.
For the new KCC holders, the credit limits is INR 2 lakhs.
The Reserve Bank of India (RBI) issued the revised guidelines pertaining to this on 4 February 2019.
Other Schemes related to Fishing Sector
Some states also have been running schemes to promote fishing sector. These states include Telangana and Tamil Nadu, among others. These schemes are given in brief below:
Palk Bay Scheme
This scheme was introduced as a Centrally Sponsored Scheme in 2017 under the overarching Blue Revolution Scheme.
This scheme, exclusive to Tamil Nadu, sought to distribute 2,000 vessels to the state's fishermen within three years.
Its primary objective is encouraging these fishermen to transition away from bottom trawling practices.
Integrated Fisheries Development Scheme (IFDS)
Telangana government introduced this scheme in 2018. Its goal is to ensure the welfare of fishers and their livelihoods.
IFDS aims to increase fish production and productivity via forward and backward linkages.
It is working to create modern infrastructure for fish farming.
This scheme has provisions for supporting community-based organisations and self-help groups engaged in fisheries.
Conclusion
The government schemes outlined above reflect India's commitment to promoting fish farming as a vital component of agriculture and economic growth. These initiatives not only aim to boost fish production but also emphasise sustainable practices, infrastructure development and capacity building. As we move forward in 2023 and beyond, these schemes have a crucial role in transforming the fisheries and aquaculture sector. They will ensure food security and livelihood opportunities for millions of people.