Tractor implements have been one of the most important innovations to happen in agriculture. Today, there are many top implement brands in India striving to make the farming easier for farmers. The top 10 implement brands in India includes Shaktiman implements, Fieldking implements, and Maschio Gaspardo, among others.
Table of Contents
Introduction
Agriculture has always been the backbone of India's economy. India ranks second in the world in terms of manufacturing of agricultural implements. As technology continues to advance, the use of modern agricultural implements has become important to increase efficiency and productivity.
There are many brands in India that manufactures agricultural implements. These brands have managed to combine innovation and durability, making them the go-to choices for Indian farmers.
In this blog, we will see the top 10 implement brands in India in 2023 that you should know about.
Top 10 Implements Brands in India
There are more than 45 Implements brands in India. Below is a list of the top 10 implements brands in India in 2023.
Shaktiman Implements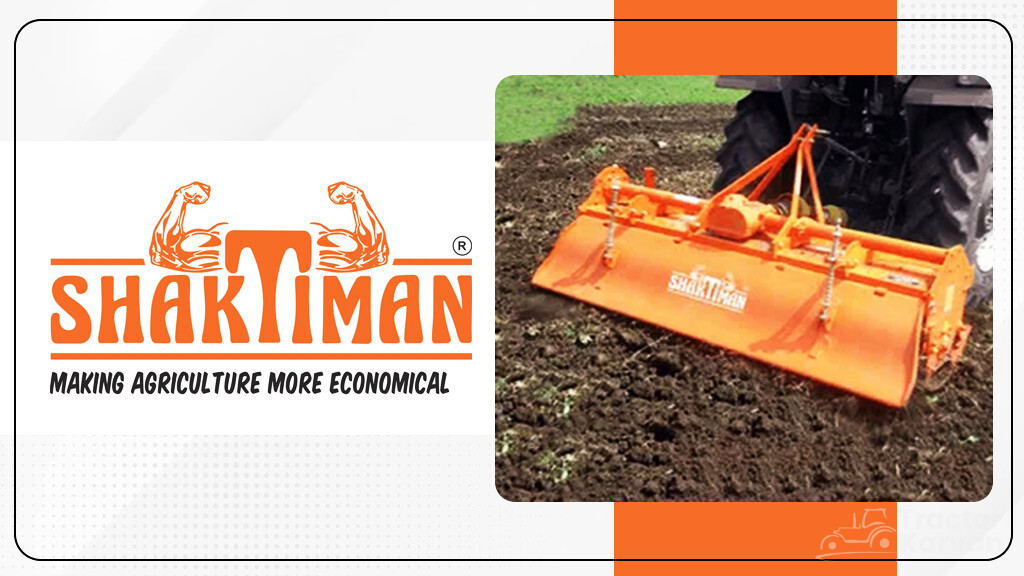 Shaktiman has been a trusted name in the agricultural machinery industry for decades. Their range of implements includes Boom Sprayer, Hay Rake, Grooming Mower, and more. Farmers across India widely prefer Shaktiman implements due to their excellent build quality and reliability.
Fieldking Implements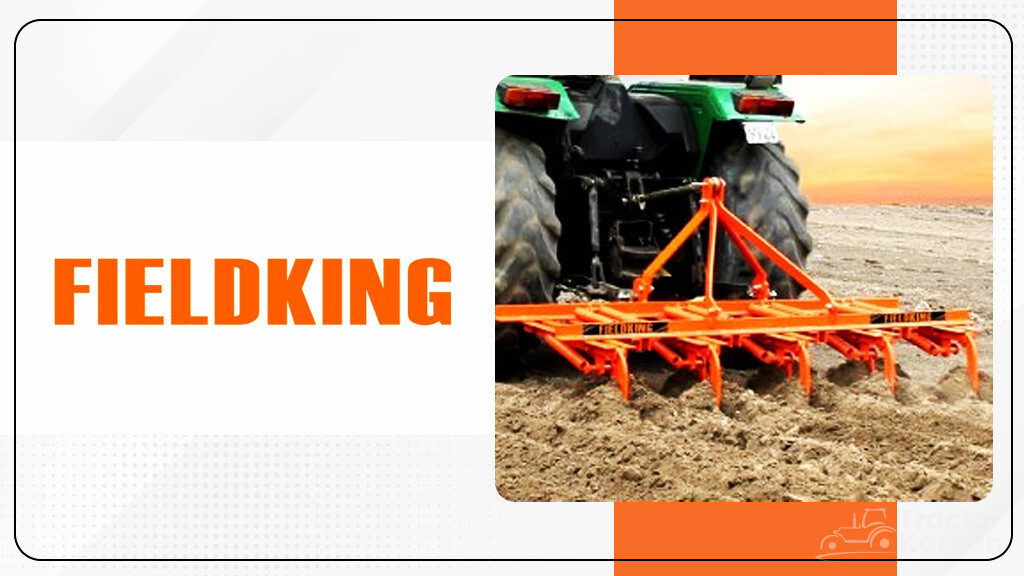 Fieldking is another prominent player in the Indian agricultural implement market. A wide range of Fieldking Implements includes Pneumatic Precision Planter, Roto Seed Drill, Landscape Rake, and more. Fieldking is known for its focus on innovation and providing cost-effective solutions to farmers.
Lancer Implements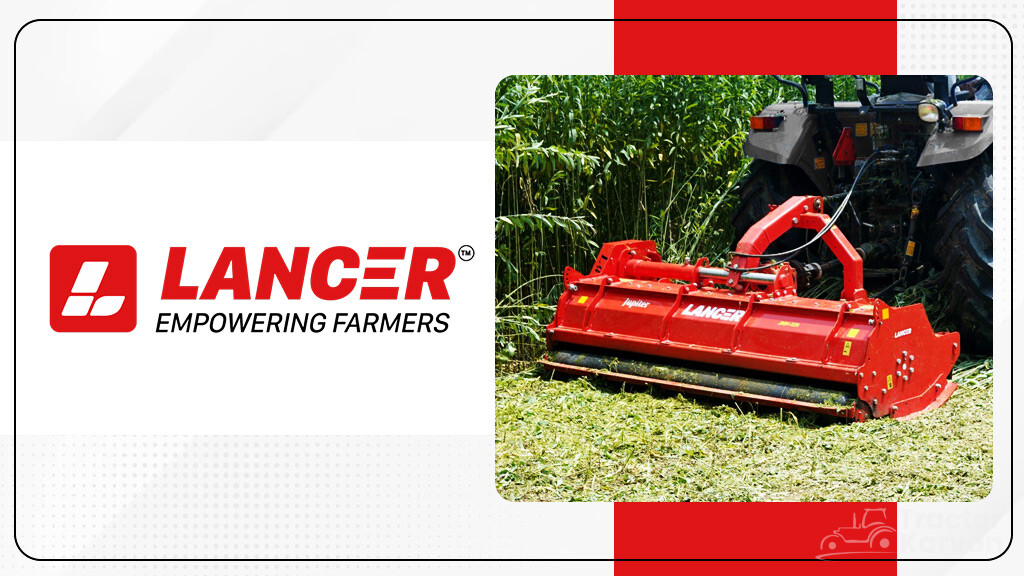 Lancer Implements is a domestic brand that has gained a strong position in the Indian market as well. The brand is known for its advanced technology and quality construction. Some popular implements include Hydraulic Reversible MB Plough, Power Harrow, and Subsoiler.
Maschio Gaspardo Implements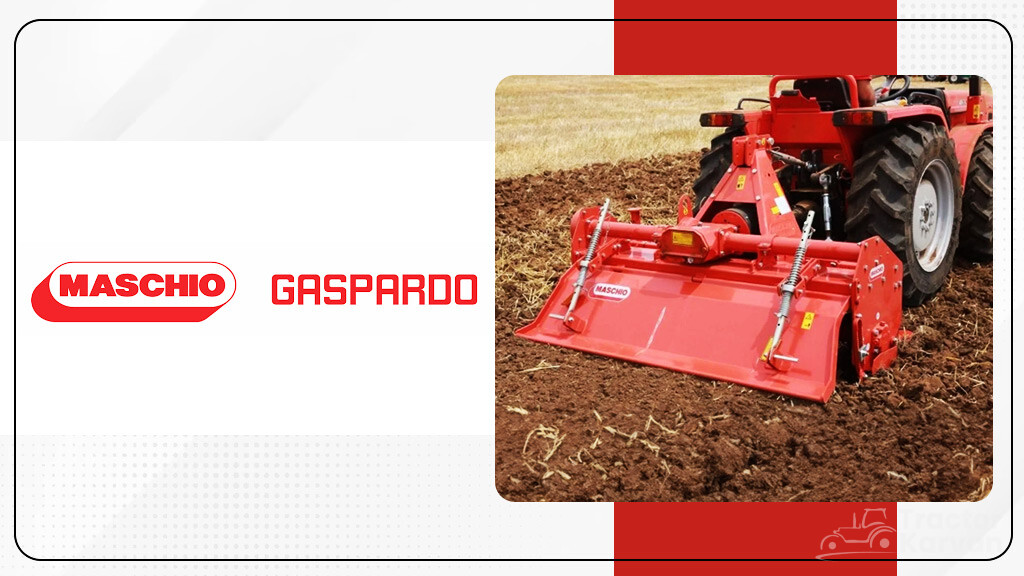 Maschio Gaspardo is an Italian brand that has garnered a reputation for its cutting-edge agricultural implements. Maschio Gaspardo Implements include Puddler, Fertilizer Broadcaster, Mist Blower, and more. The brand is recognised for its emphasis on technological advancement and eco-friendly solutions.
Mahindra Implements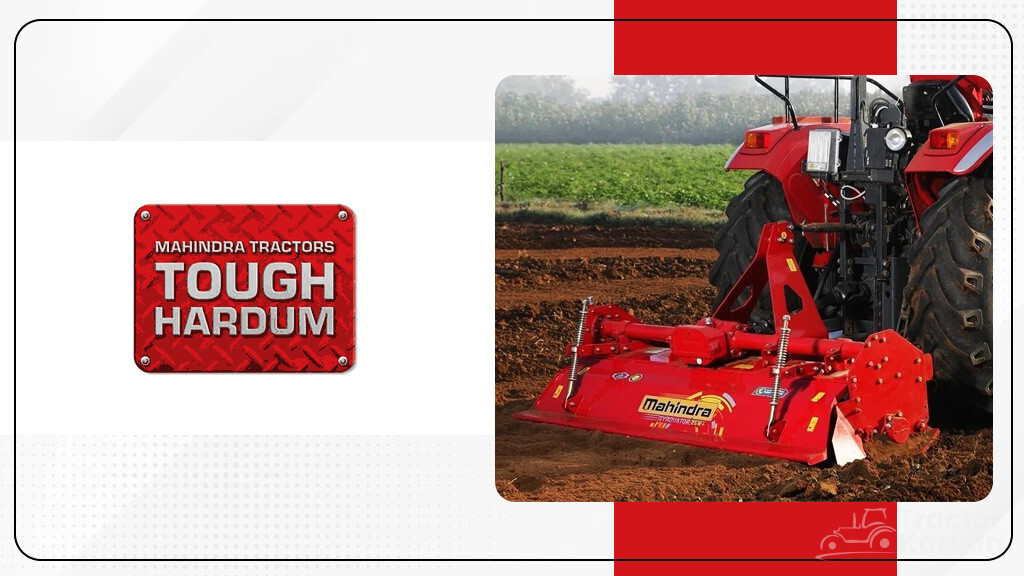 A recognised name in the Indian agricultural sector, Mahindra offers a wide range of implements that cater to various farming needs. Mahindra Implements are known for their durability, ease of use, and adaptability to Indian farming conditions. Some popular implements under this brand are Straw Reaper, Potato Planter, Front End Loader, and many others.
John Deere Implements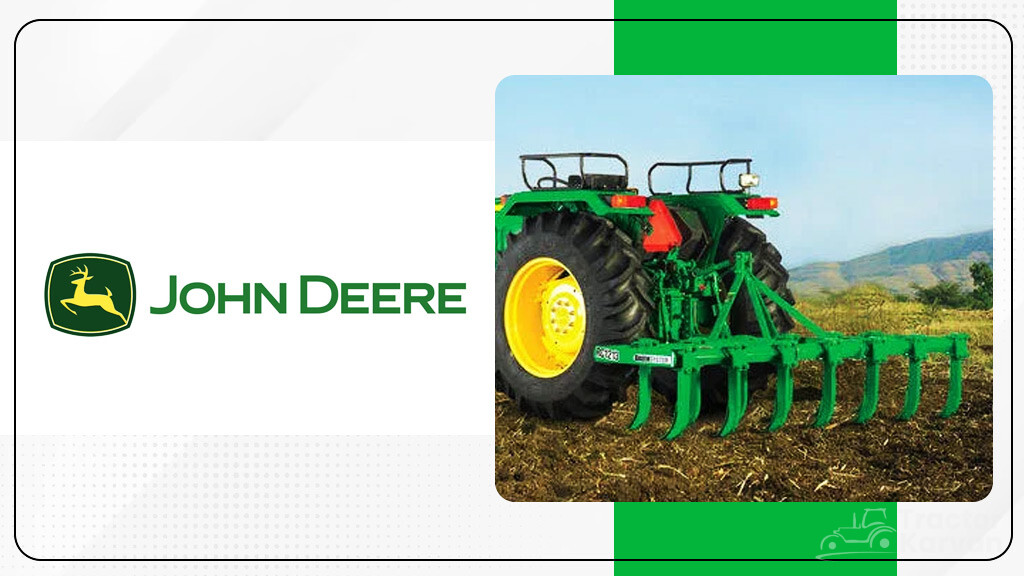 John Deere is a global leader in farming machinery, and its implements have also made a significant impact in India. From tractors to ploughs and harrows, John Deere's products are synonymous with quality and innovation. Some popular John Deere Implements include Post Hole Digger, Disc Plough, Check Basin Former, and more.
Sonalika Implements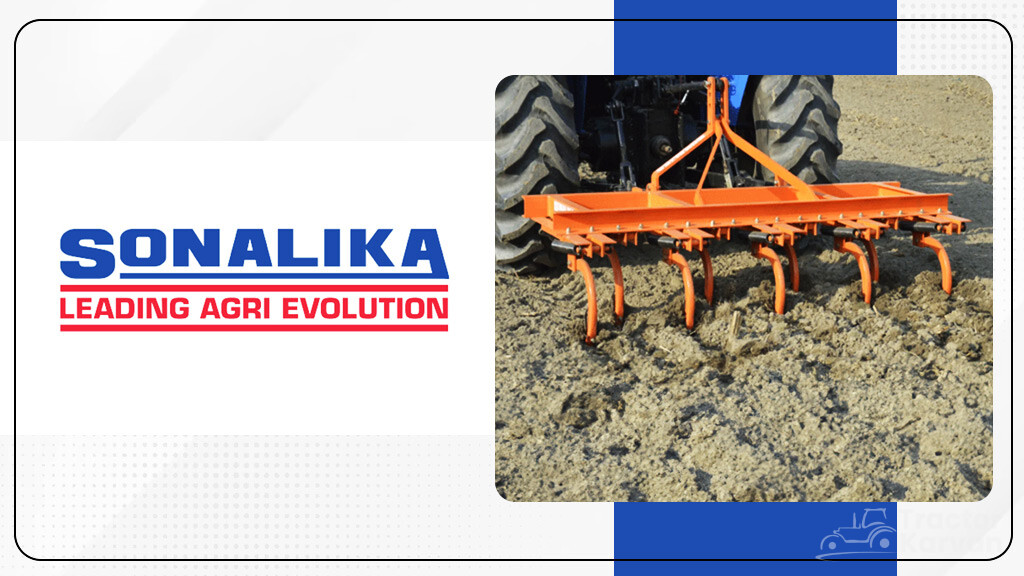 Sonalika has risen to prominence in the Indian agricultural equipment market in recent years. They offer an array of tractors and implements that are designed to fulfil the specific needs of Indian farmers. Sonalika's commitment to providing technologically advanced solutions sets them apart. Some popular Sonalika Implements offered in India are Laser Land Leveler, Baler, Mulcher, and more.
Swan Agro Implements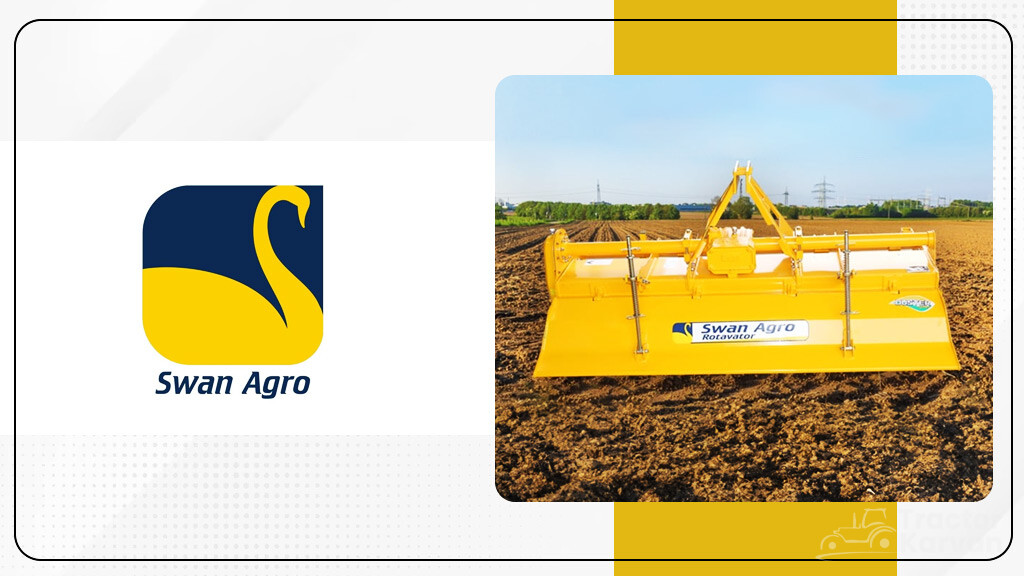 Swan Agro with headquarter at Ludhiana, Punjab, has a strong presence in the Indian farming community. Their tractors and implements are known for their performance and consistency. That is why they are a popular choice among Indian farmers. The popular Swan Agro Implements offered in India are Disc Harrow, Subsoiler, MB Plough, and more.
Landforce Implements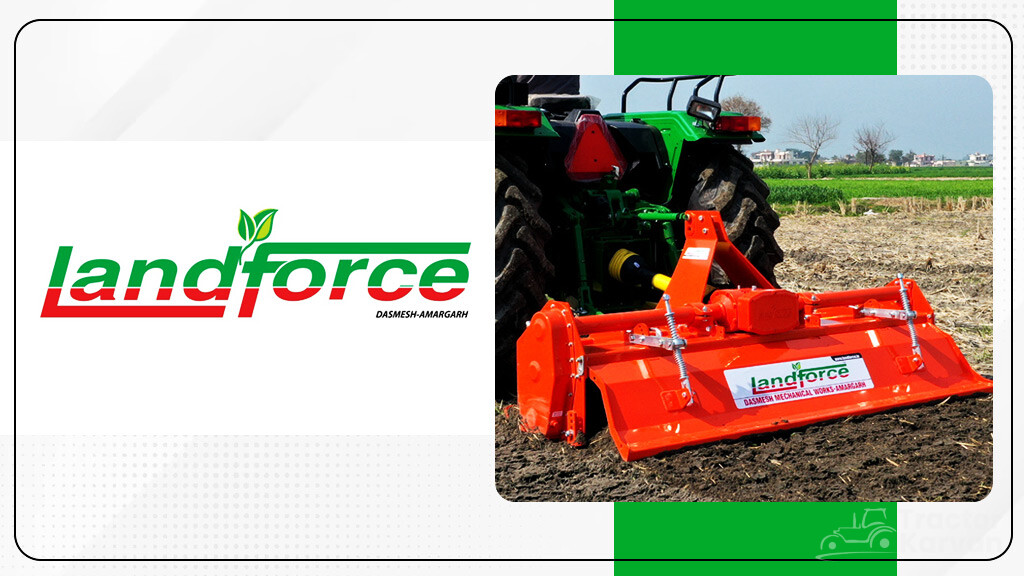 Landforce is a brand that has a global reputation for its high-quality agricultural machinery. In India, their implements are appreciated for their precision and efficiency. The brand's commitment to sustainable farming practices also resonates well with Indian farmers. Some of the popular Landforce Implements widely used by farmers in India are Ridger, Baler, and Rotavator.
Garud Implements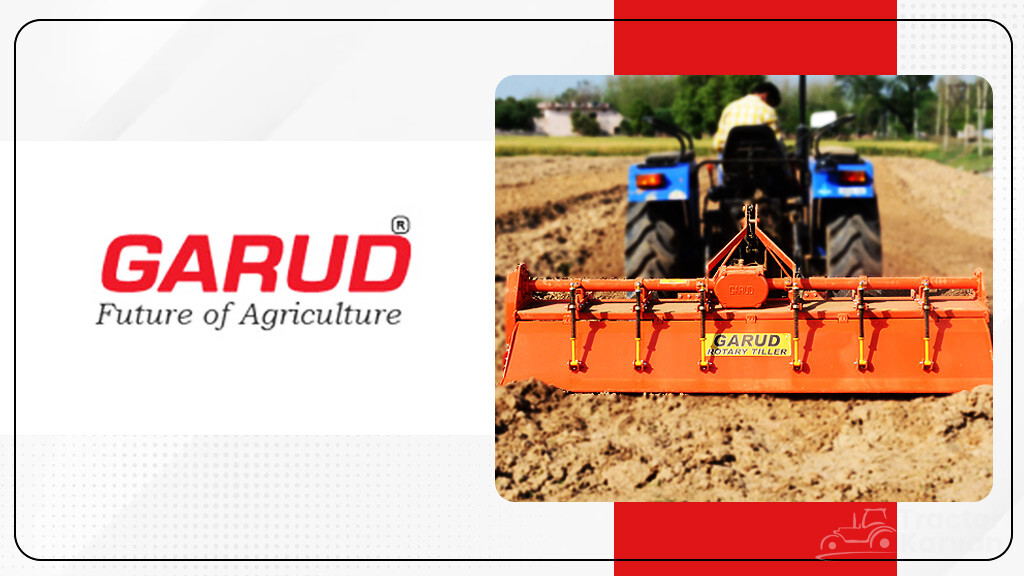 Garud is a well-established brand name in the agriculture equipment market. It is a brand of OSAW Udyog Pvt. Ltd. Their range of tractors and implements has found a niche in the Indian market due to their durability and cost effectiveness. Garud Implements are widely preferred by the farmers, which include Rice Transplanter and Rotavator.
The Indian agricultural landscape is incredibly diverse, with varying soil types, climate conditions, and cropping patterns. The success of these implement brands lies in their ability to understand the market needs and fulfil the unique requirements of Indian farmers. From the arid fields of Rajasthan to the lush paddy fields of Kerala, these brands have managed to establish themselves as reliable partners in agriculture.
Why Top Implements Brands are Successful in India?
Some key factors which play a vital role in the success of top 10 implements brands in India are listed below:
Innovation: It has been a driving force behind the success of these brands as they have embraced and made modern technologies like precision farming techniques, GPS guidance systems, and smart machinery integral to manufacturing.
Affordability: Indian agriculture consists of small and marginal farmers who often have limited budgets. The implement brands mentioned above have managed to strike a balance between quality and cost-effectiveness.
Sustainability: Many of these brands have incorporated eco-friendly features into their implements, such as reduced fuel consumption and minimal environmental impact.
Conclusion
The top 10 implement brands in India in 2023 have managed to earn their place in the Indian agricultural sector. They offer reliable, innovative, and affordable solutions to the diverse needs of Indian farmers. Their contributions to Indian agriculture go beyond machinery – they empower farmers, enhance productivity, and contribute to the nation's food security.
As India continues to march towards agricultural modernisation, these brands will play a crucial role in shaping the future of farming in the country. To learn more about the various implements, brands, and models in India, visit Tractorkarvan.