Stubble burning in India has been a pressing agriculture and environment issue. It resurfaces every year after the harvest of Kharif and Rabi crops and poses a significant challenge to policymakers. To tackle and manage it innovative farm machines have been developed as an alternative solution.
Table of Contents
Introduction
Stubble burning is widespread in Punjab and to a lesser extent in Haryana and Uttar Pradesh. It is because it is the easiest way available to farmers to get rid of crop residues. It helps them save time between the harvest of Paddy and sowing of Wheat. However, the effect of it is felt in the nearby Delhi-NCR.
Successive state governments and Central governments have tried to address it either through giving one-time cash incentive or outlawing the stubble burning. But the most important has been providing subsidy on farming machines as an alternative solution.
In 2018, Promotion of Agricultural Mechanisation for In-situ Management of Crop Residues in State of Punjab, Haryana, Uttar Pradesh and NCT of Delhi was launched. Under the scheme, a subsidy of 50% is given on purchase of crop residue management implements like Happy Seeder.
Top Farming Machines to Manage Stubble Burning
In this section, let us look at top farming machines to tackle and manage stubble burning. The top crop residue management implements include Happy Seeder, Mulcher, Baler, Rotary Slasher, and Shredder, among others.
Happy Seeder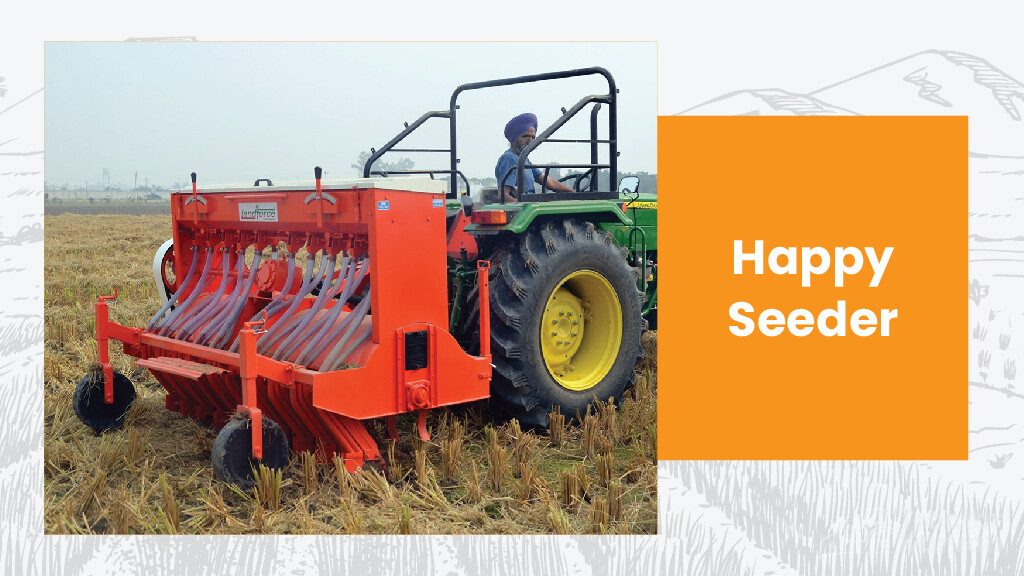 Super Seeder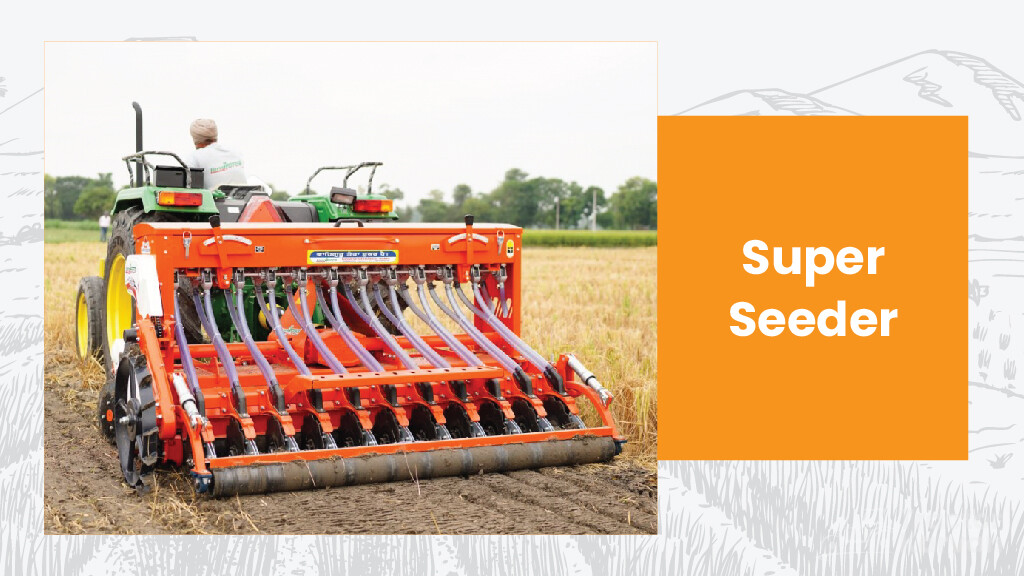 Zero Till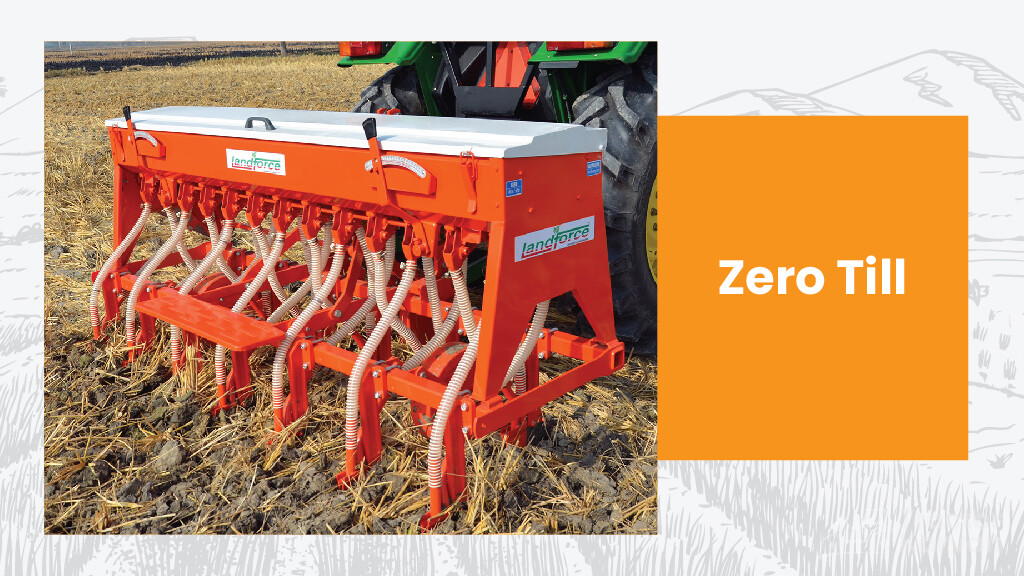 Mulcher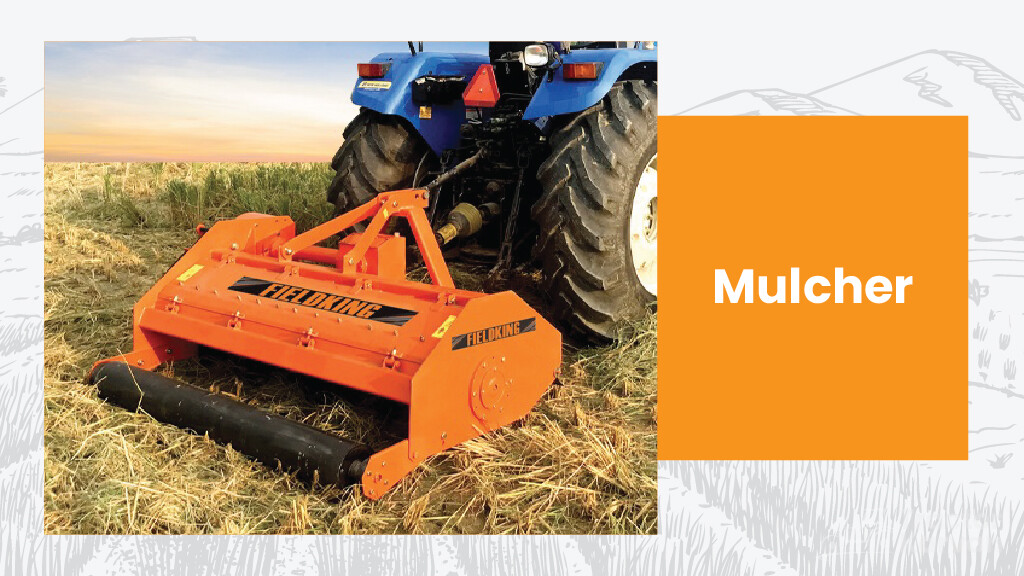 Shredder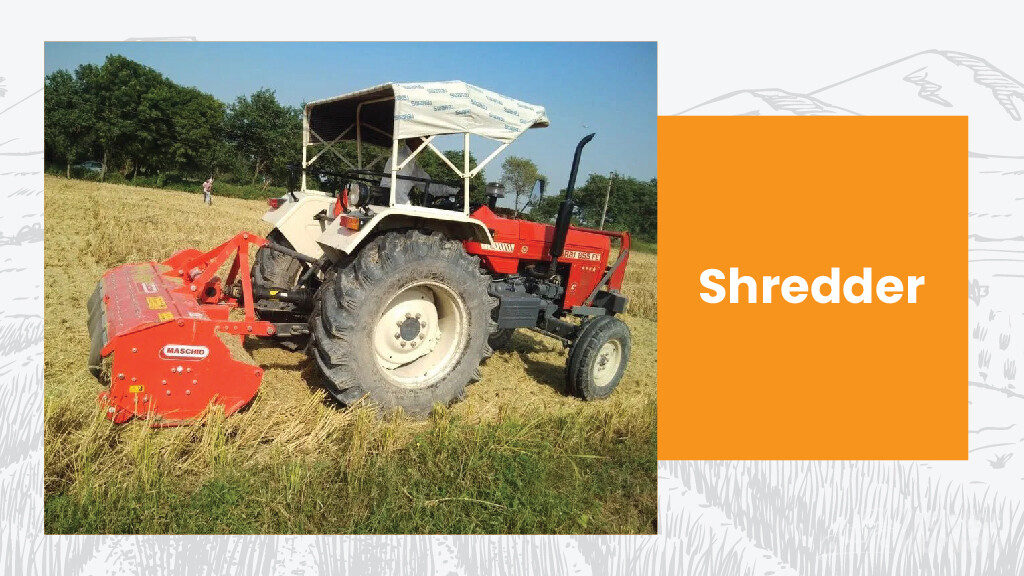 Straw Reaper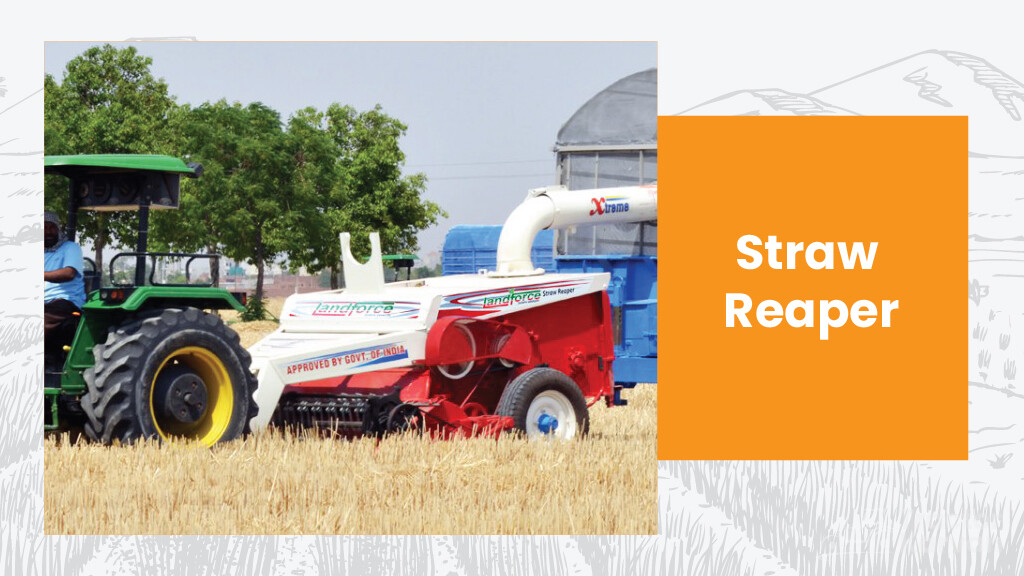 Hay Rake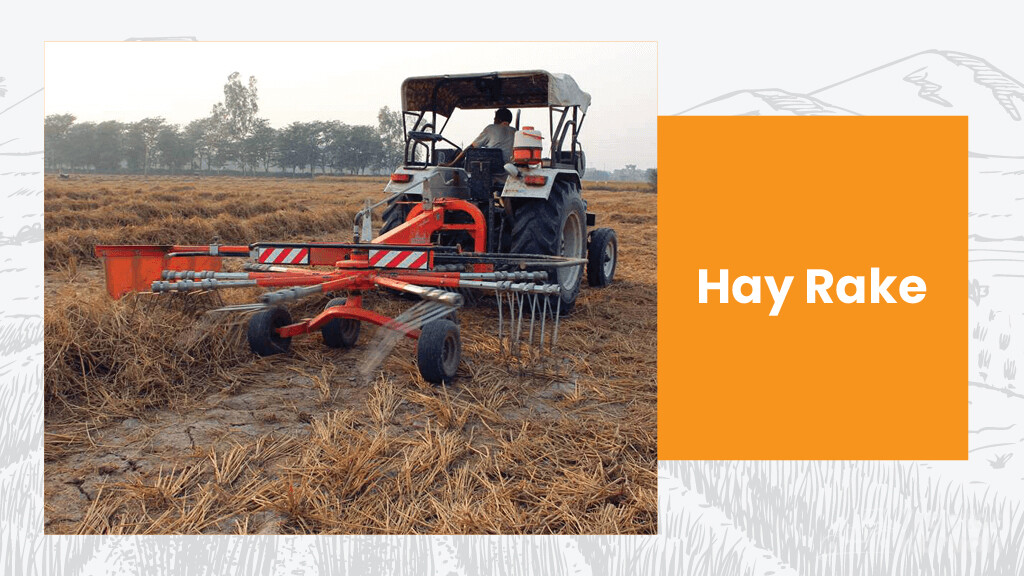 Baler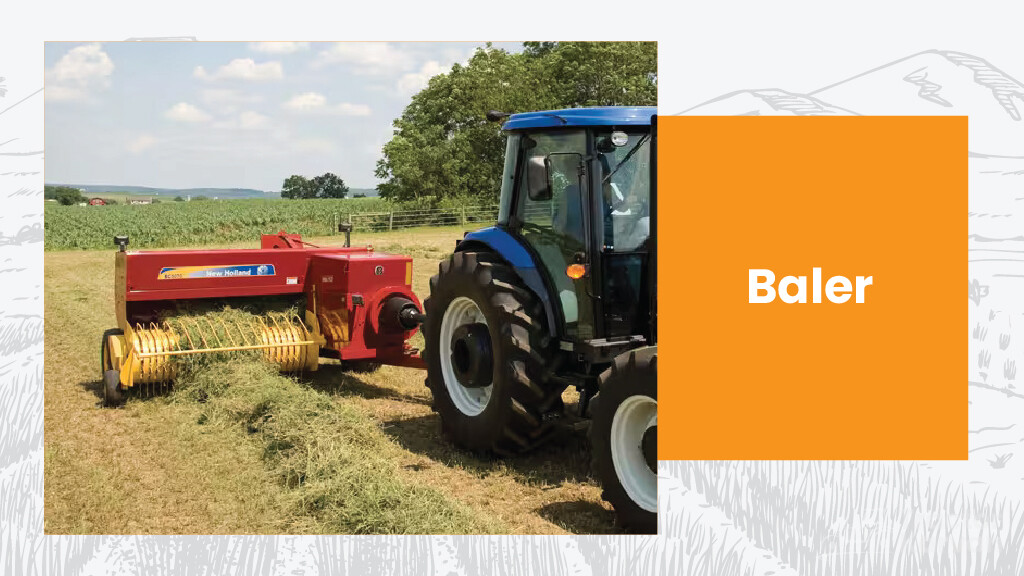 Conclusion
The issue of stubble burning in India is a significant environmental concern that needs urgent attention. The farm implements mentioned above offer viable alternatives to stubble burning, enabling farmers to manage crop residues more effectively and contribute to a cleaner and healthier environment.
By embracing these innovative technologies, farmers can play a vital role in mitigating the impacts of stubble burning on the environment and human health.
Moreover, these solutions not only reduce air pollution but also enhance soil fertility, leading to more sustainable and prosperous agriculture in India.