Trem IV tractors are significantly advanced agricultural tractors, offering increased power, efficiency, and reduced emissions. The Government of India introduced the norms for agricultural tractors in October 2022 and made them effective from January 2023. It applies to diesel tractors with power output above 50 HP.
Table of Contents
What are Trem IV Tractors?
In simple terms, tractors with 50+ HP diesel engines compatible with Trem IV emission norms are known as Trem IV tractors. The Trem IV norms are compatible with Bharat Stage (BS) IV emission norms, and it became effective on January 1, 2023.
Trem IV norms make it mandatory for the tractor manufacturers to equip the over 50 HP tractors with advanced engine technologies. The aim is to limit the emission of hydrocarbons, particulate matter, carbon monoxide and nitrogen oxides. Lesser the emission of these hazardous pollutants, cleaner the air and healthier the environment.
Benefits of Trem IV Tractors
The key benefits of Trem IV tractors are as follows:
Reduced Emissions
Improved Fuel Efficiency
Compliance with Regulations
Enhanced Performance
Longer Engine Lifespan
Top 10 Trem IV Tractors in India
Following are the top 10 Trem IV tractors available in India, catering to the diverse needs of farmers and driving agricultural productivity to new heights:
John Deere 5310 Gear Pro Trem IV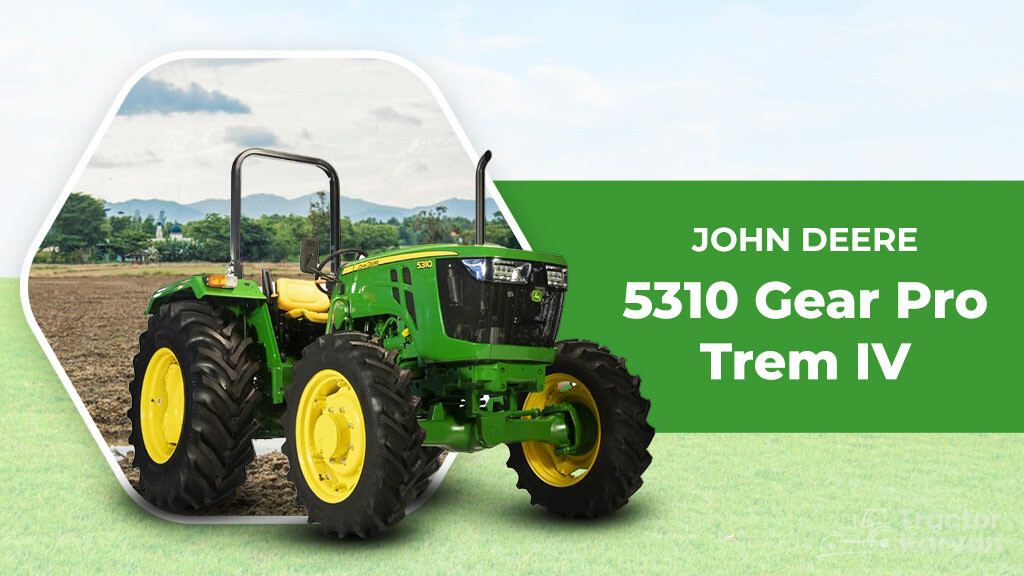 John Deere 5310 Gear Pro Trem IV comes with a reliable 3-cylinder engine. It delivers an exceptional power output of 57 HP.
The engine-rated RPM of this model is 2100 RPM, which allows higher power output while being fuel efficient.
As this model has a turbocharged engine, it produces more power than a naturally aspirated engine.
Its liquid cooling system dissipates engine heat efficiency to maintain an ideal operating temperature.
John Deere 5075 Gear Pro Trem IV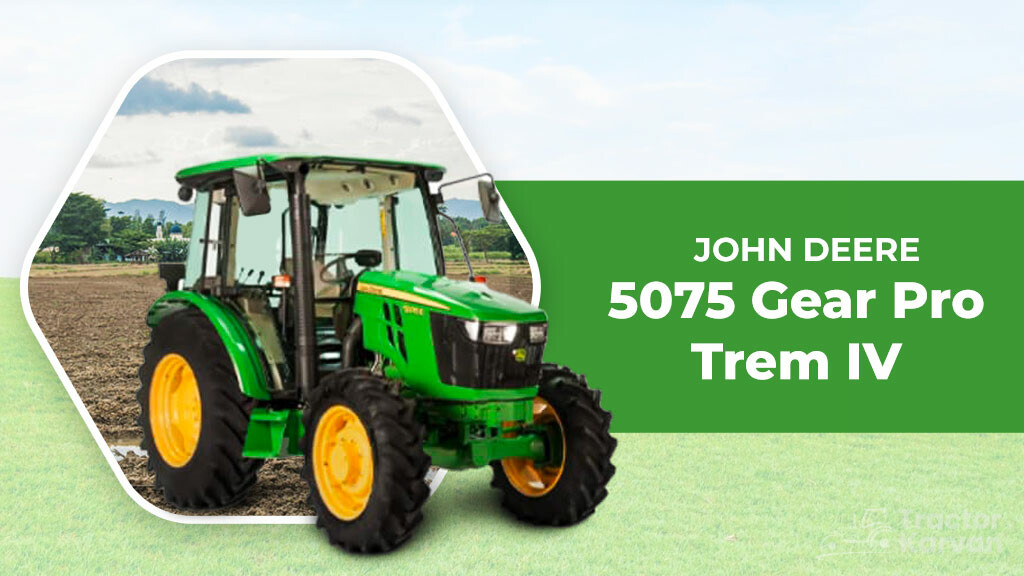 With a power output of 75 HP, John Deere 5075 Gear Pro Trem IV can efficiently perform various demanding farm tasks.
The 3 cylinders turbocharged engine generates excellent power at an engine speed of 2100 RPM, making it a powerful as well as fuel efficient.
Also, its 12F + 4R gears offer a wide range of gear ratios for effective operations on and off the road. A huge fuel capacity of 71 litres provides long working hours on the field.
Sonalika Tiger DI 65 CRDS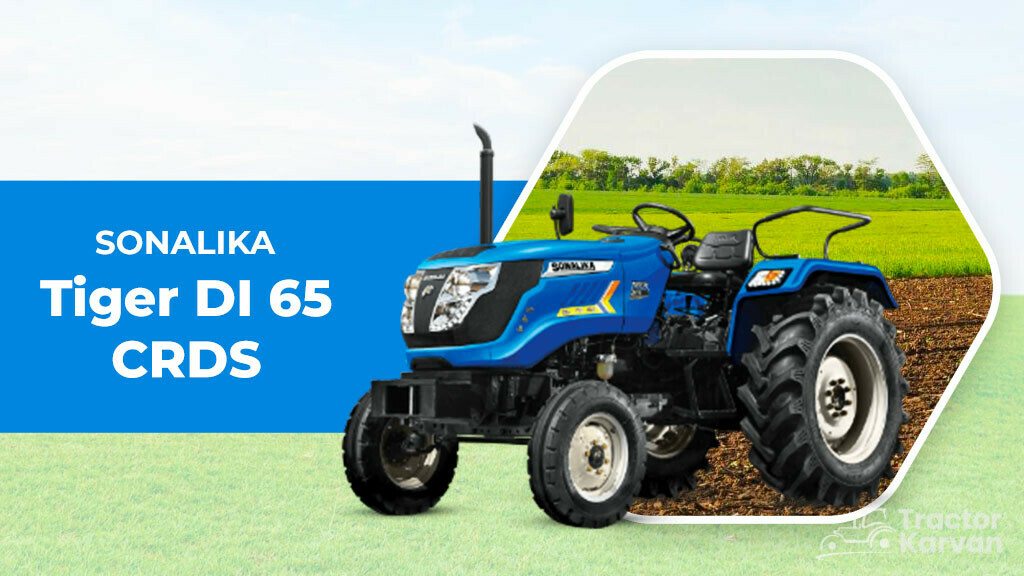 Sonalika Tiger DI 65 CRDS offers superior performance with its 4-cylinder 65 HP engine and robust transmission.
Common Rail Direct Injection System (CRDS) technology optimises fuel efficiency and reduces emissions, making it an environmentally friendly and cost-effective choice for farmers.
Its large engine capacity of 4712 cc and 2000 ERPM help produce greater power output to ensure smooth farming operations.
Farmtrac 6055 Powermaxx (CRDI)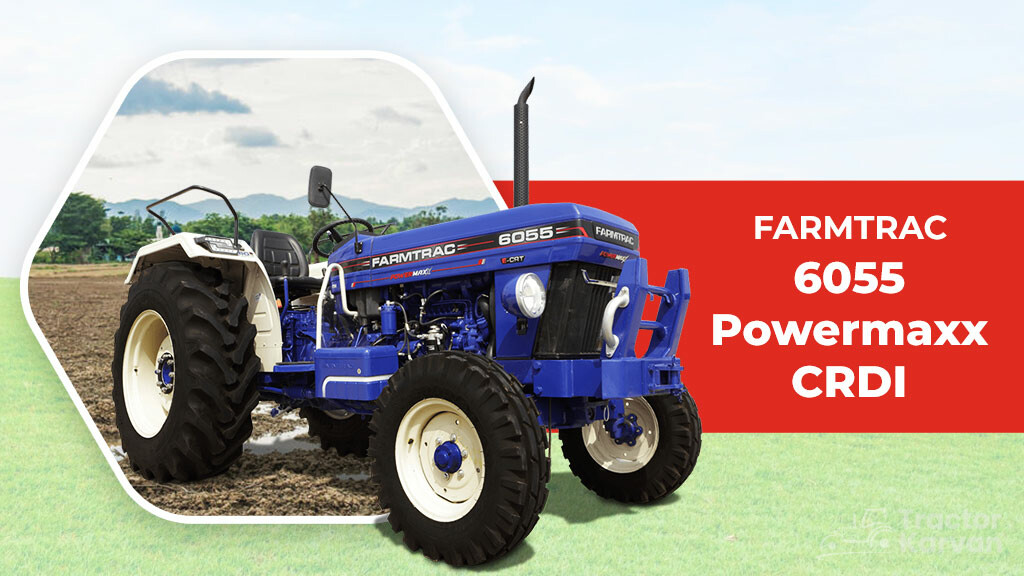 Farmtrac 6055 Powermaxx (CRDI) is a feature-packed tractor with a sturdy build and an efficient 60 HP engine.
It comes with an engine-rated speed of 2000 RPM and an engine capacity of 3682 cc.
This model has a liquid cooling system and dry-type air filter for improved performance and durability.
Massey Ferguson 9563 Smart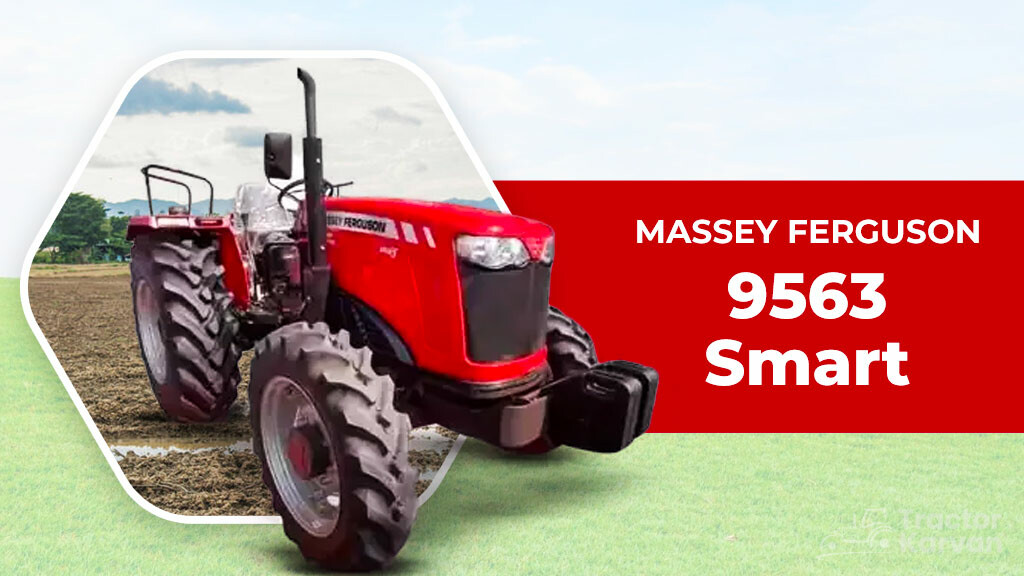 Massey Ferguson 9563 Smart is a 60 HP tractor with a modern design and cutting-edge technology.
The engine-rated RPM is 2200, making it a top choice for farmers seeking power.
It comes with a partial synchromesh gearbox, which is famous for ensuring smoother gear shifts.
Also, its lifting capacity is 2050 kg, making handling heavy loads and implements easier.
John Deere 5405 Gear Pro Trem IV 4WD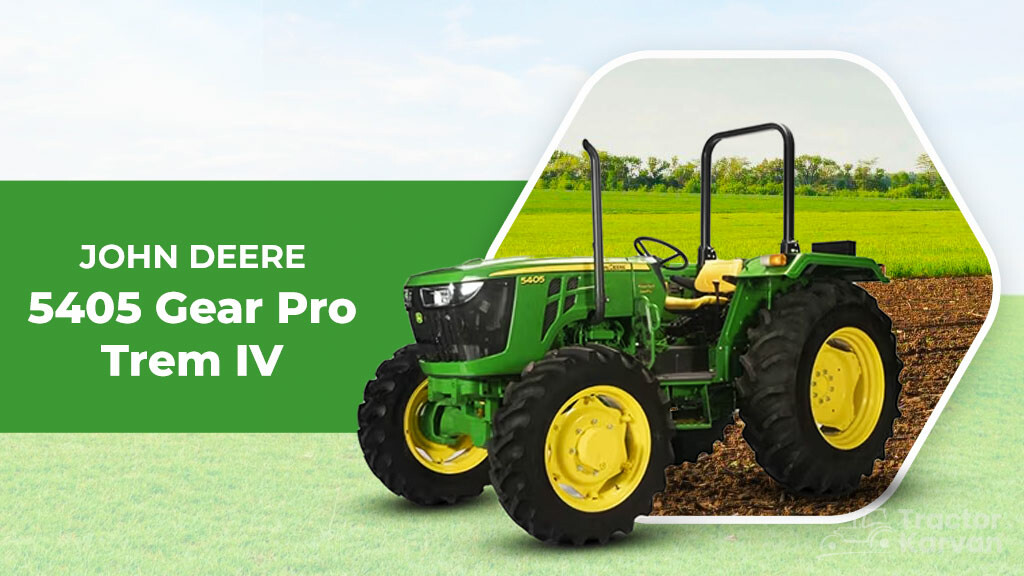 Known for its reliability and exceptional power of 63 HP, the John Deere 5405 Gear Pro Trem IV 4WD is a versatile tractor suitable for various farming tasks.
This model ensures low fuel consumption, contributing to cost savings for farmers.
Due to the ideal ERPM of 2100 RPM, it produces more power output at lower fuel consumption.
The performance and lifespan of the engine are enhanced by its liquid cooling system and dry type dual element air filter.
New Holland 5620 TX Plus Trem IV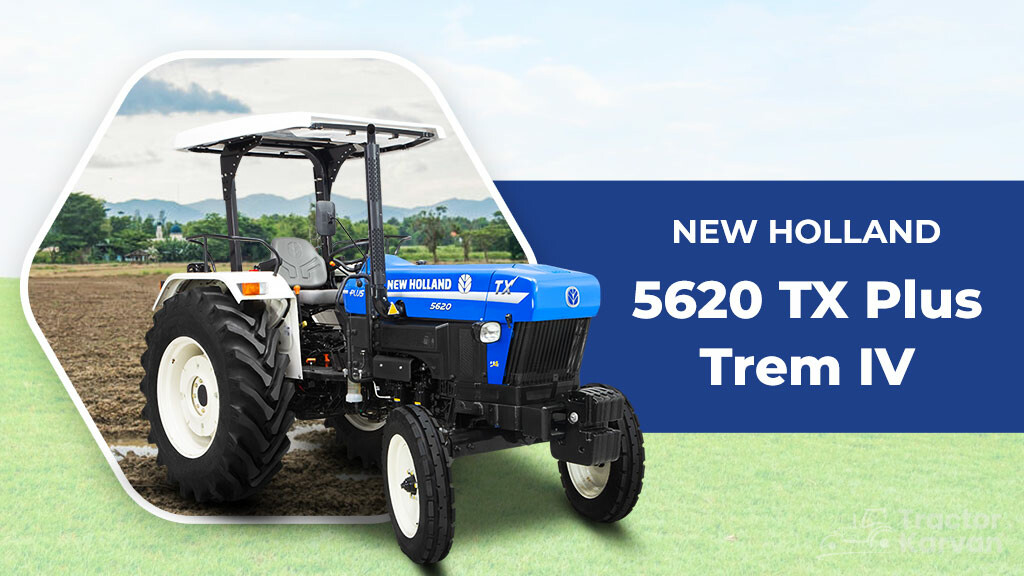 New Holland 5620 TX Plus Trem IV is a fuel-efficient 65 HP tractor that Indian farmers widely prefer.
This model has an engine-rated speed of 2300 RPM. Such high ERPM facilitates the delivery of higher power output.
Its high ground clearance makes it suitable for all terrains and farming activities.
Mahindra Novo 655 DI PP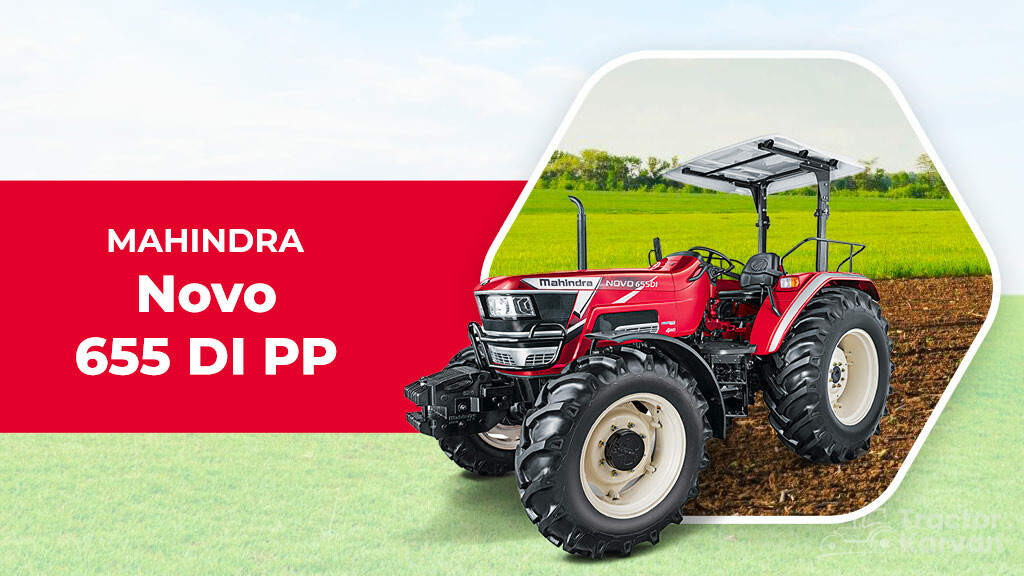 Mahindra Novo 655 DI PP is a new model gaining massive popularity among farmers nationwide. Its 68 HP engine and maximum torque of 277 Nm can handle all heavy-duty tasks quickly and easily.
With an engine-rated RPM of 2100, the tractor delivers great power, but the fuel consumption is lower.
The model offers 15 forward and 15 reverse gears to operate efficiently on varying field conditions. It also enhances the fuel efficiency of the tractor's engine.
Mahindra Novo 755 DI PP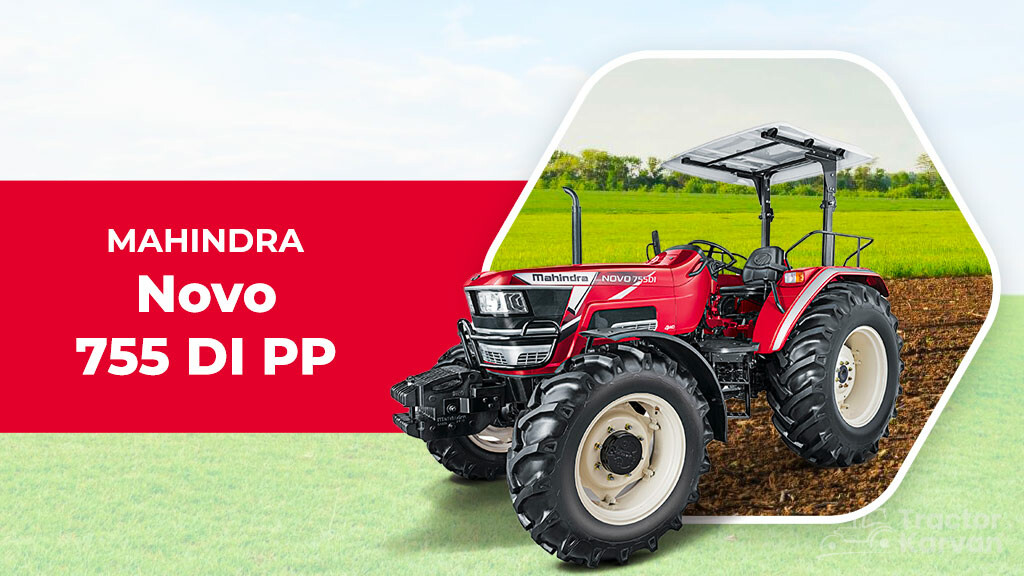 Mahindra Novo 755 DI PP is a leading tractor that offers one of the most powerful engines in the market.
The HP of this model is 73.8 horsepower, and the maximum torque is 320 Nm. This configuration enables the tractor to pull heavy implements with ease.
A high lifting capacity allows it to lift heavy loads and operate larger hydraulic implements.
Being a four-wheel tractor, it has big tractor tyres that offer improved traction on all surfaces.
Sonalika Tiger DI 75 CRDS 4WD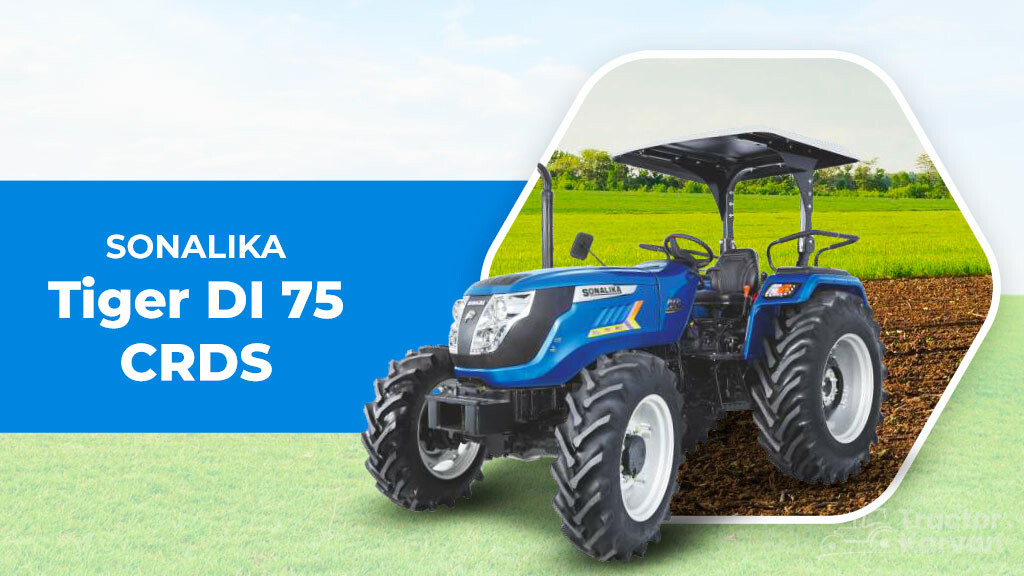 Sonalika Tiger DI 75 CRDS 4WD is built for efficiency, equipped with a 75 HP engine and dependable transmission system.
Its 4-wheel drive capability enhances traction on challenging terrains, making it suitable for various farm applications.
It has a maximum torque of 290 Nm so it can operate efficiently in harsh conditions like rugged terrains and steep slopes.
Conclusion
When selecting a Trem IV tractor, it is essential to consider factors such as horsepower, fuel efficiency, maintenance requirements, and suitability for your specific farming needs. With the right Trem IV tractor, you can make your farming operations efficient and enjoy the benefits of advanced agricultural technology.